Frequently asked questions
Most of this information can be found elsewhere on my website, but here's a quick guide for those of you who want answers to the most frequently asked questions.
Simply click on the question and the answer will be displayed.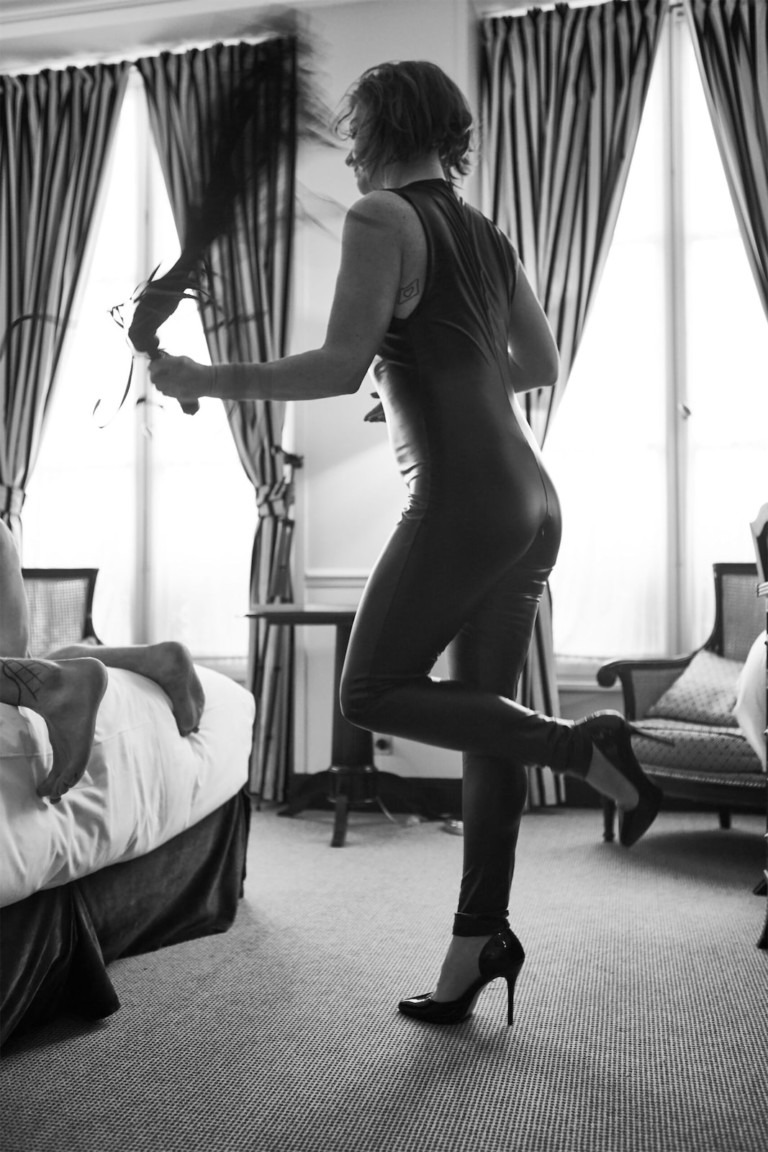 The only correct way to contact me for a session is to via my website. You must read my conditions carefully and complete a short questionnaire to be considered for a session with me.
I offer sessions from 10 a.m. to 8 p.m. every day. If you would like a session outside these hours, please be prepared to pay an additional fee.
Paying a deposit shows me that you are serious and that you respect my time and my rules. Each session is created according to your wishes and limits, and when you pay a deposit, you show that you appreciate my creative energy.
If you have fear of being ripped offI want you to know that my reputation is worth far more than your down payment.
The Justice Room is not accessible for people with reduced mobility, but I always find a solution! Please contact me if you have any special requirements, and I'll be happy to work with you.
I don't offer same-day bookings for new clients, and it's often difficult to book during the week due to my busy schedule. Ideally, it's best to book a session 2 to 3 weeks in advance. I don't accept bookings more than two months in advance, as I like to travel and need to take time for myself.
If you've already served me, it's much easier to make an appointment.
Yes, I accept bank/credit cards.
Yes, of course. When you arrive, there's a clean towel, disposable enema bulb, toothbrush and razor at your disposal. Of course, I encourage you to arrive as clean as possible so as not to spend too much time in the bathroom.
Yes, I love playing with people who are new to BDSM. I've even created a beginners' program. It gives me the opportunity to relive the excitement of trying something for the first time. You'll see from my testimonials that I have a wide range of clients, from those trying BDSM for the first time to those with decades of experience.
Yes, but only after I've accepted your application and you've paid a deposit. I think this consultation is an important step in ensuring that everything goes smoothly on the day of the session.
If you're not sure you're ready to see a professional Dominatrix, I also offer paid "social time" via videoconferencing. This gives us the opportunity to discuss whether a session is right for us.
It's not compulsory, but it makes you stand out in a good way. Money pays the bills, so if you can, a tip is always welcome. If you prefer to bring a gift, choose from the following my wish listunless we know each other well. That way, you can be sure it's something I'll like.
Only if you want to 😈 Not all sessions are sado-masochistic. We'll discuss the details during our videoconference consultation. If you don't want pain, it's not a requirement.
My goal is to keep you safe: mentally, physically and emotionally. While I like to push you to go further in your practices, I always have your best interests in mind. My deontology of Domme is here.
Safety words are mandatory as we get to know each other. I think safety words allow you to push your limits, because you know you can stop the session at any time.
Yes, of course! My customers are not all subject to. Some are fetishists, some masochists, some simply curious. What they all have in common is that they are honest about their desires and limitsand that they respect my time and my limits.
I have a wonderful wardrobe filled with all kinds of fetish clothes and you can always ask. If there's something specific and I don't already have it, you can always bring it to me as a gift.
I love to travel and occasionally offer sessions when I'm away from Paris. I am also available for FMTY (fly me to you) sessions with sufficient notice. Contact me directly for more details.
Although I have preferred practicesI'm more interested in connecting with the other person. A good session is when we both get what we want! My years of experience have taught me to take your desires and limitations and create a scene that pleases me.
I'm pretty open-minded and appreciate even the strangest requests. That said, my current limits are scat, vomit and any sexual contact on my body (see below).
No, absolutely not. This includes oral bondage, face sitting nude, blow jobs or any other activity that I consider sexual. If you are looking for this type of activity, there are many wonderful escorts who incorporate Domination into their practices.
It's a privilege, not a right. In theory, I'm not against it, but if your behavior isn't satisfactory during our session, you certainly won't get the reward of an orgasm. You can read an article on my thoughts on orgasms of the mind here.
I offer paid "social time" if you'd like to spend some time with me outside our session. That said, I always invite you to stay for a drink after our session to catch up. Beyond that, you have to pay for my time.
At the moment, I'm not accepting applications for this. If and when this changes, you'll find detailed information on social networks and my website.
I have OnlyFans and LoyalFans where I interact regularly with my fans, but I don't offer online Domination. I need to feel my submissive trembling under my hands! Here is an article on the subject. 
You can also contribute to my well-being by sending something of mine. Wishlist.
Confidentiality is of the utmost importance to me. I receive guests in a discreet location and can sign a confidentiality agreement. No compromising details will be shared with anyone.
If you would like images of our session (photos or video), I can film with my own camera and transfer the images to you. I can also arrange for a photographer to join us. All photos will be destroyed, unless I have your written consent to publish them.
Yes, from time to time I like to make videos with new people. Make your request via my website with your limits. A small offering is requested.
Absolutely not. If you ask for a discount, I will blacklist you. Sometimes I do run promotions for certain types of sessions, but this will be clearly stated on my social media and website. You can read why you should be with a Professional Domme is expensive in this article.
Of course. I have an extensive toy collection, but if you have something specific you'd like to play with, feel free to ask to bring it when you contact me.
I also have a wardrobe of clothes for those who wish to dress up, but I may not have your size/aesthetic. You can certainly bring an outfit if you'd like to wear it during our time together.