Online Submissive Training Program
As many of you know, I largely prefer to be able to torture my victims in person, but current circumstances make that difficult. There are also many of you around the world that have been asking for ways to serve me, and I have tried to be creative in concocting something original and fun that allows us to connect even from far away.
I have been developing an online training program for submissives, and since lockdown went back into effect last week in France, I have had time to fine-tune some of the details. I'm very happy to announce that I am now going to offer you the opportunity to serve me from wherever you are in the world!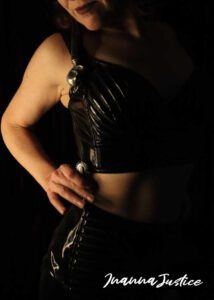 How the Online Training Program Works
Each day for two weeks, you will receive an email at 6am with your tasks for the day. In addition to completing the task, I expect an email in the morning wishing me a good day and another in the evening wishing me goodnight (before midnight). Some tasks will be performed only once, some will be integrated into your daily routine so that you can become a better submissive.
There are four levels to the program: green, yellow, red, and black.
Green is the easiest and suitable for even the most beginner or those who are living with others and cannot perform more challenging tasks.
Yellow is slightly more challenging. Most tasks can be done even if you live with your partner, so long as you can slip away for a few minutes each day.
Red is for those that are a bit more daring and aren't living with a partner (or your partner is aware that you like to play naughty games with women online).
Black is the most challenging and only suitable for more experienced submissives who are willing to take some big risks to please me. You must complete at least one other level before participating in the black level.
INCENTIVES
I will occasionally offer prizes to participants for being the quickest to complete, most creative, best written… Of course, the winners are based solely on my personal preferences and are completely subjective! You could win a short video, a signed photo, or a personalized voice recording.
If there is a task that you cannot/will not perform, you have the right to refuse three times throughout the challenge. I will offer alternatives that cannot be refused. Beware, sometimes the alternative could be worse than the initial task! That said, they will not be similar. For example, if you refuse to wear a plug, the alternative will not have anything to do with anal play. I understand that some of you have limits for various reasons, and I will not violate those.
If you refuse three times, you are disqualified for the Grand Prize, but you can still win some of the other challenges.
Speaking of The Grand Prize… The winner for each level will win a 20 minute video call with me. If that's not good incentive to sign up, I don't know what is!
The next round of the Submissive Training Program will begin on December 1, 2020. Every two weeks, we will begin another round. Sign up before November 29 to get in on this round!
What this is and what this isn't
This is an intensive training program where you will be required to invest time, effort and energy. I expect the players to participate fully.
I will engage with you regularly on an individual bases, but as it suits me. The more you give of yourself, the more I will give you my attention.
This is designed to help you reach a deeper understanding of yourself and what you are looking for in a D/s relationship. You will learn skills that help you not only to become a better submissive, but also a better person in order to serve me and all women in your life.
This is not a competition for a slave contract.
This is not a way to get my undivided attention for two weeks.
Email me at InannaSubChallenge@gmail.com to find out more!
You can follow me on Twitter to hear about my BDSM adventures on a (nearly) daily basis.
Read my articles to learn more about me, safety in BDSM, what FemDom means to me and much more.