Governess and pupil spanking session
I am a spankee and I love to practice spanking within role plays which help me regress to a childish personage entrusted to the authoritative surveillance and care of a disciplinarian figure such as mom, stepmom, aunt, headmistress, teacher, governess, etc…
For several reasons, I can only enjoy sessions during my business travels. I know a lot of very well appreciated professional disciplinarians in the UK and it is easy to arrange sessions, but this time I had to go to Paris where there aren't professional spankers recommended by spanking blogs. So, I started to seek among the announces of BDSM services. It is a discouraging work since often the people like me who are attracted by spanking at the same time dislike other fetish practices or don't feel involved in other forms of Domination and masochism plays. Almost of 100% of mistresses instead don't propose spanking sessions and include spanking only as an interlude. Further, their approach often result too distant to the female figures typical of spanking role plays.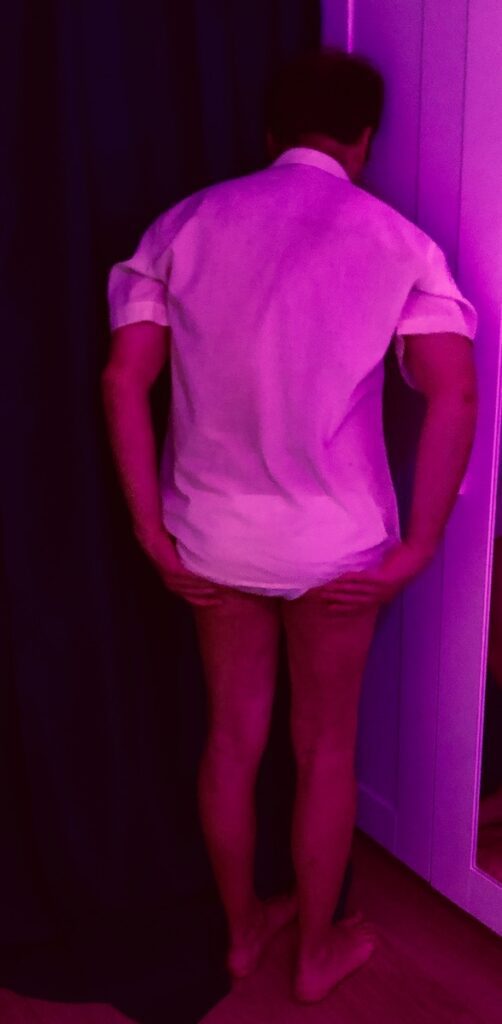 At the end of an unsuccessful research, I noticed the profile of Miss Inanna Justice and I realized I found the right professional. Miss Inanna is the only Dominatrix in Paris who devotes space on her website to a traditional teacher/pupil spanking scenario without any other involvement in different practices. Really it is only a short description but it is so well written, using the right keywords and evoking the proper atmosphere, that immediately is able to be attune with the feelings of a spankee soul. Moreover, Miss Inanna's web space is very well built and transmits the idea to have found a serious professional and above all -for we spankee it is important- does not intimidate or discourage with an excessive exposition of extreme BDSM plays.
So, I contacted Miss Inanna completing her required questionnaire form. Quickly, I received an answer by email with the instruction to arrange the session and to schedule an introductory online meeting. Our chat was very exciting and at the same time useful to deepen what are my wishes, to define the scenario of the play and to set the boundaries of practices.
I realized immediately that she is a serious professional who works a lot to prepare session in order to be the best possible. We agreed a role play based on Governess/pupil relation with me playing a brat and lazy 9 year-old boy. The successive days we exchanged a lot email to define several details concerning both practical instructions to reach her studio and the play, and Miss Inanna assigned me also some homework to show to her the day of our appointment. I booked a two hours session (Miss. Inanna recommends at least 90 minutes to really enjoy the play).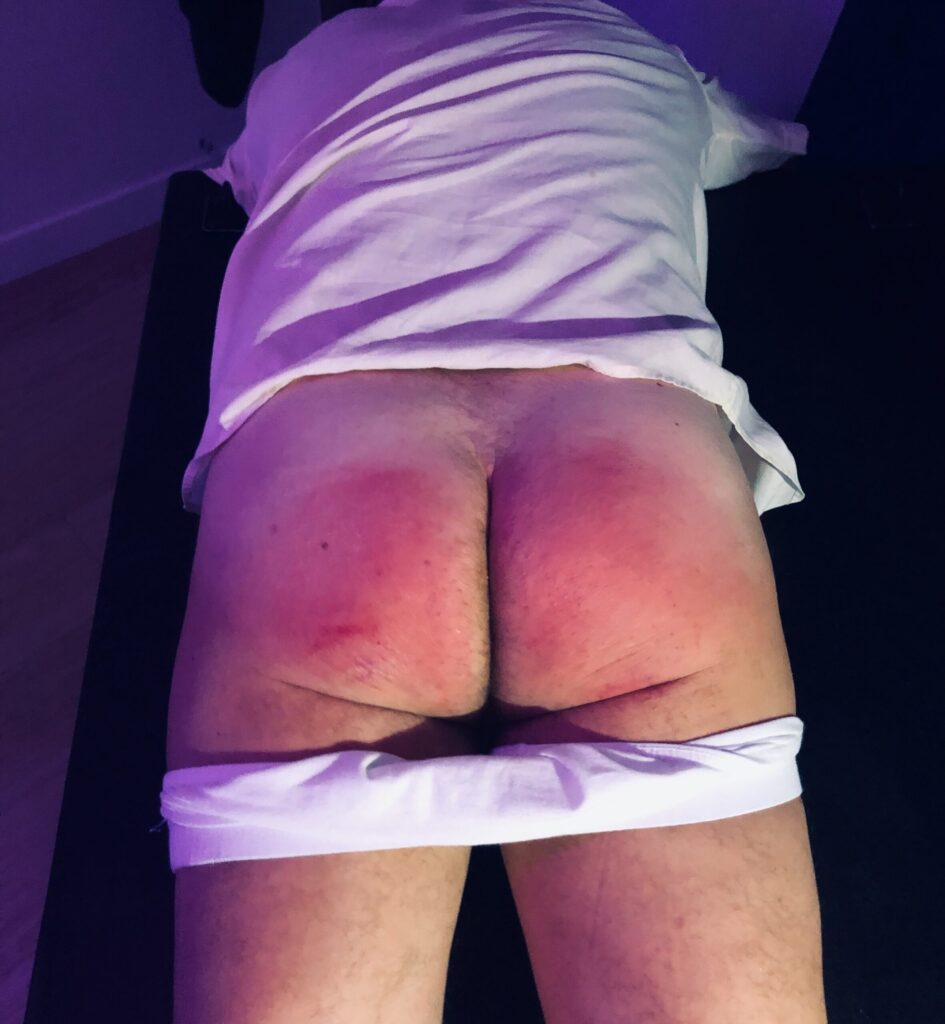 The day of appointment we started on time. I found Miss Inanna already in the appropriate clothes of a governess while I wore my outfit of 9 year-old pupil. When I walked out the door of restroom I was already playing my role. Our play was very intense and engaging and it included several typical moments of a governess/pupil relation: checking my clothes, scolding for not eating supper, correction of impolite behaviour, class in English language, etc… Miss Inanna prepared to play the role of governess and surprised me with more than one initiative within our scenario and always very well consistent with it. I am happy to have done the same. Our introductory chat and successive correspondence convinced me that It could have been a great session and induced to work with the imagination.
Of course I received a lot of traditional and painful corporal punishment: face slapping, strokes on the hands, bare bottom spanking in OTK and diaper positions, bent over and paddled, lying down and belted, and caned. Miss Inanna used several instruments but in different and distinct moments and which were always typical of a domestic discipline context: wooden spoon and spatula, ruler, metal shoe horn, leather sandal, wooden paddle, leather belt, and rattan cane.
The spanking were always very painful and stinging and inflicted with a perfect mix of ability and determination to the point that the pain and excitement in some moments achieved to reduce me almost into a state of trance. For some short but intense minutes, I was able to regress into a childish condition and abandon myself to lost feelings of subjection and helplessness. Yet, an evidence of how much this session was engaging is that also the moments of no physical punishment –such as corner time- have been able to distract me from my adult reality and project me in the fantasy of the play.
I can assert that this was a wonderful experience and above all because with Miss Inanna started immediately a magic reciprocal understanding which allowed us to interact perfectly and guess instantly whatever could make the play more and more likely and involving. I regret only that I didn't arranged more than two hours session. I am sure that the next time our play will be easier still and more spontaneous and that knowing each other better how players will allow us to increase the strictness and intensity of the spankings.