A Canvas for Her Painting
As they say, we all remember our first times, and as someone who has never engaged in any BDSM activity before, it was certainly a session that I will never forget. It is always scary to try something for the first time, especially when it is kink related, but Madame Inanna was very accomodating. Not only was she very welcoming and considerate via our email exchanges, but during the session as well, she made sure that I both felt like her object, but also someone that was protected by her.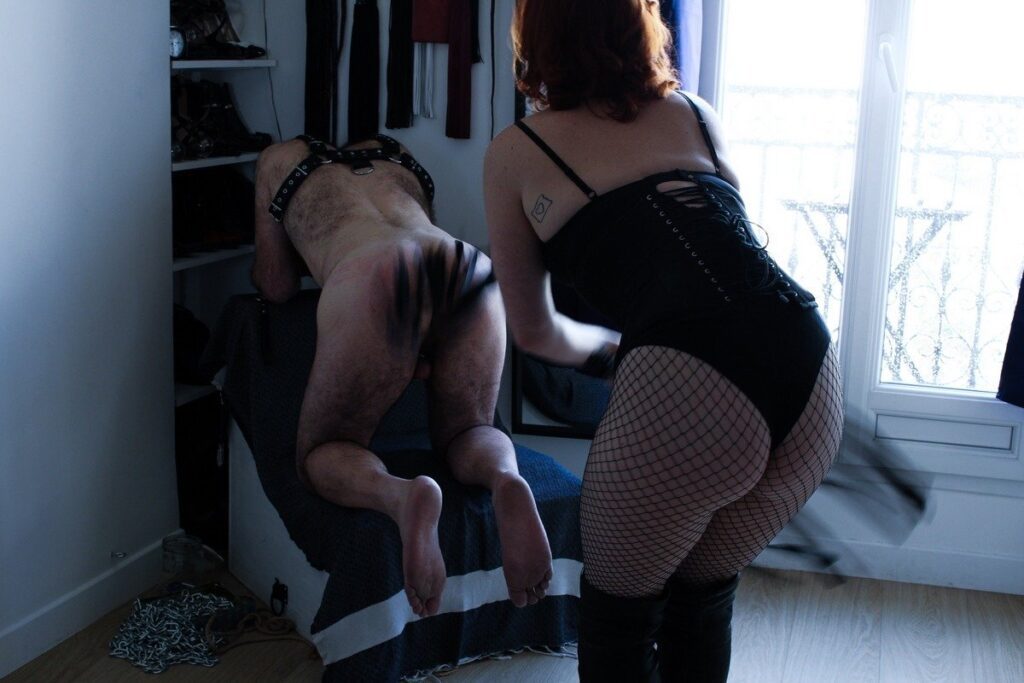 It all started when I arrived at her dungeon. She greeted me at the door, offered me a glass of water to calm myself down (and to also recuperate from a long walk). Then after a quick exchange about certain rules and a bit of small talk, she asked me to take a shower and wait at the door. When she arrived, she put her collar around me (another form of safe word) and this is when my first time truly began.
Being chained down and restrained, as my sight is taken away by a blindfold, I became her toy to play with. As she explored my body to see my reactions, as she played with my enhanced senses of smell, touch, and hearing, my body became tingly and relaxed, I was smiling like a Golden Retriever who just found a ball, and I was just enjoying my time having forgotten all about arbitrary restrictions that I placed on myself. She managed to open the gate to my subspace and I was happy to descend into it.
As our session continued, my positions kept changing and changing, my predicaments getting both more difficult and more fun. Did you know that apparently, reciting a poem with a ballgag is quite a challenge? She is definitely an artist when it comes to impact play and keeping one on edge, and I was certainly very happy to provide myself as the canvas for her painting. I could go into detail about all the delicious things that I experienced, but that would ruin the fun for anyone deciding to experience it first hand, so I shall simply conclude that it was something that I will not forget, and will definitely want to re-experience once more.
After the session, she went back to the friendly, and accommodating Madame Inanna. We had a glass of water, a bit of small talk, she asked for feedback and gave me some feedback as well. Overall it was a learning experience for me as well. When I left her dungeon I felt physically bruised yes, but mentally quite reinvigorated. As if all the pent up stress has been released and left to the wind. A first time, which I would recommend everyone to experience.