Feature interview on Domme Addiction
I was recently contacted by @Onmyknees4Her for DommeAddiction.com. Visit the website for more!
slaveboysmith: She is alluring and sensual, strict and cruel. A dichotomy of sensations and moods, today's Feature Domme is Parisian beauty Mistress Inanna Justice. It is a privilege to kneel before you Mistress, and thank you for allowing DA to share your story today!
Mistress Inanna Justice: Hello! What a lovely message.
sbs: Well it is a pleasure to serve you in this way Mistress. Let me ask you to begin by sharing a little about how you became a Dominatrix and when you first realized the power you hold over others.
MIJ: According to my Mom, I've always been bossy ? For as long as I can remember, I've been a natural leader. In my former career, I worked in management. It's just natural for me to lead others.
I've always been very curious, particularly in the boudoir. Some of my early sexual experiences had elements of BDSM, although I didn't have the vocabulary at the time. Tying up my partner and spanking them was just part of my sexuality. I became a Pro Domme by accident. While I had been in the scene for many years, it wasn't until about 2 1/2 years ago that I went pro. I was exchanging with a foot fetishist on a kinky dating website and we were having a hard time finding a time to meet. One day, he writes asking if I was free. After replying in the affirmative he asks me how much I charge. I wasn't at all expecting it! I had just been looking to have some fun. He shows up, sucks my pretty toes for a while, and leaves an envelope on the table.
sbs: What a lucky boy he was! Along with having your feet worshiped, obviously, what other fetishes and kinks do you love to explore within your sessions? Any that are hard limits that anyone inquiring about a session with you must know about, Mistress?
MIJ: I love impact play! Floggers, crops, canes, and my beloved single tails. I'm a high-energy person and this goes along with my profile. I'm also a total goofball, so tickling is a favorite, especially with those subs that take themselves so seriously! Between my wickedly sweet smile and some magic fingers, both of us are in tears of laughter by the end of a session! Anything that has to do with penetration gets me off. Forcing my fingers into someone's mouth, my dick in their ass, a sound in their cock, or needles through their skin just turns me on. To occupy the same physical space as someone is powerful stuff.
I adore role play of any kind, and have a few rubrics on my website dedicated to specific scenarios (kidnapping, sexologist, police, etc.), but I've recently done some sessions that include: perverted real estate agent showing an apartment to an unsuspecting buyer, tinder date gone bad, prison warden who finds drugs in her prison… I was a child actor, so it probably stems from that. Lately I've become more and more interested in the dynamics of nursing and ABDL. The psychology of it intrigues me, and I've been exploring it with a few of my boys recently.
As far as limits, for the moment it's scat, vomit, and race play. Poop and puke just don't turn me on, and humiliating someone based on their race is something that I have an ethical problem doing myself (but no judgement towards those that do it in a healthy way). But of course, limits, like favorite practices, are always evolving.
sbs: With the current world situation, have you found yourself needing to branch out into online/distance training options with your submissives more than previously? For those unable to come to Paris, to kneel before you in person, what type of opportunities are there for them to worship and serve you, Mistress Inanna?
MIJ: I have played with the idea of doing online work, but currently I am focusing my energy on other projects. I host monthly dinners for Pro Dommes, as well as organize workshops on safety (first aid for Dommes, advanced med play, self-defense, accounting…). I also do a rubric on FemDom on a French radio show and have recently started writing a little blog for my website. All of that keeps me quite busy! I'm a very tactile person, which is one reason that I haven't branched out into online domination.
It is quite unfortunate for those that are outside of Europe (I travel quite a bit and will see well-deserving submissives in certain cases), but for the moment, I'm concentrating my energy on growing a strong sisterhood in the Paris Pro Domme community. I felt that it was really lacking, and bringing women together and empowering each other is very important to me. For those who are inspired to contribute to my well-being, I invite them to contact me directly for options. They can always make a donation in my name to a SW-positive association! Or support another wonderful woman in their area. If the money/energy stays in the sisterhood, even if it's halfway across the world, I am happy.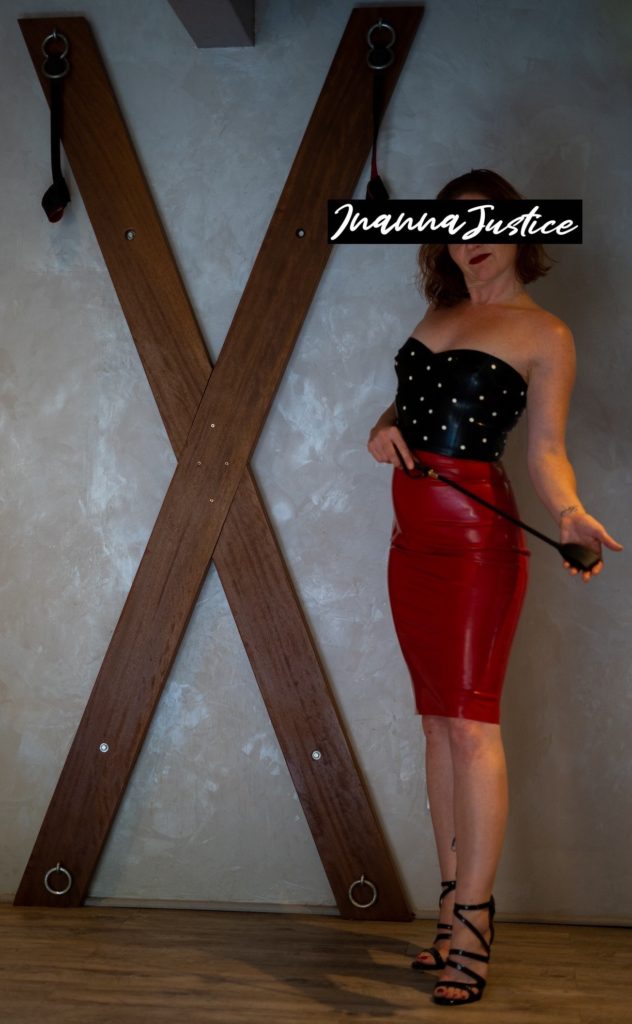 sbs: That is wonderful to hear your views on supporting others and keeping the community safe, Mistress. All too often, competition gets in the way of that. Your profile mentions your work as a Hostess for Pro Domme events in Paris. What can you share of these experiences, and what do you have in the works upcoming?
MIJ: As I mentioned, I host a monthly Domme Dinner (Dîner des Dommes) and organise workshops on a number of topics in order to keep us and our submissives safe. Unfortunately I've had to postpone a couple of workshops due to the current state of things, but as soon as things improve with the sanitary crisis in France, I'll reschedule them. The Domme Dinners give us a time to connect, share stories, compare notes, and just be in the company of one another. I think it helps reduce that competitive aspect that you mentioned (at least for those that attend!). I would like to organise some high-protocol dinners in the near future, as well. Last year, I co-organized several kinky after-works and will also get that back up and running as soon as possible. In the meantime, I'm playing it safe.
sbs: That is definitely the wise choice at this time. So many limits on so many aspects of life we've enjoyed previously. Let me ask you a hypothetical…if you could choose one person in this world to have kneeling before you, eager to please, willing to obey your every command, as your first return to normal session, who might you choose, and why them?
MIJ: I've actually been sessioning IRL since May, with additional safety measures in place (limited sessions, masks, cleaning procedures) so this doesn't really apply to me. I don't really have a dream client. Each person is so unique and wonderful, it's a matter of finding what makes them special. Maybe Donald Trump so I could put that bitch in his place!!! I don't have a celebrity dream client. Perhaps a comedian, someone really silly so that I could set out some fun challenges and when they fail, we can laugh together, like Jim Carrey in the 90's with that super expressive face. I can just imagine him making wild expressions when I'm torturing him ?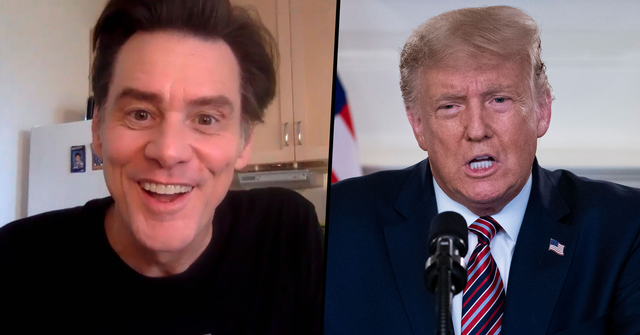 sbs: You'd probably have to gag him at some point I'm sure lol. Actually that sentiment would apply to both of them. For those who kneel before you, is it always men who submit or do you also have female submissives? Are there women who recognize the superiority of Mistress Inanna Justice and beg to submit to you?
MIJ: I have female play partners, my best masochists, actually, but rarely female submissives. In my private life, I've found that there are very few lady submissives (not counting sissies/cross dressers who generally only F-identify during play). This is something that's different than when I was in the US, where I had more female-identifying partners. My clients are all male, but I would love to have more ladies contact me for sessions.
sbs: Are there significant differences in the types of sessions, fetishes explored etc between the two?
MIJ: Do you mean between male and female partners? Or between masochists and subs? Of course there's a huge difference between masos and subs: the two don't necessarily go hand in hand. And seeing as my female play partners aren't usually submissives, yes, there's a big difference between my male and female play mates. For example, I don't think that any of my female play partners would consider herself a fetishist (unless it's for filling up her own shoe closet, but that has nothing to do with the sexual fetishism of say, latex, leather, stockings, etc…) but many of my male partners do.
sbs: I was leaning towards differences between male and female submissives, but your answer is perfect. For those reading your responses, entranced by your beauty and intellect, your sensuality, what advice might you give them to ensure they make the best possible first impression in contacting you?
MIJ: The best way to impress me is to show that you've read my website in detail. Not just looked at the photos, but actually taken the time to read! I write short articles that reflect my views on FemDom, kink, safety and how to get the most out of a session with me. The submissives that have done so before contacting me have a much better chance of being accepted for a session. I am selective about who I see: if they don't invest the time, effort, and energy before contacting me, they will likely be refused the opportunity to serve me.
sbs: And with all that you've already experienced and accomplished as a Domme, what comes next for the beautiful and talented Mistress Inanna Justice? What can your devoted followers eagerly anticipate next?
MIJ: I have several projects in the works (aside from the ones that I mentioned earlier: ProDomme-only workshops/events, high-protocol soirées, tours…) that I don't want to divulge right now but will be making some big announcements (hopefully very) soon. Due to the current circumstances, some things have been put on hold, but that just allows me to perfect the many, many ideas that are brewing in my mind!
sbs: It's enticing to imagine you dreaming up new ways to dominate submissives and make us weaker for you. Thank you so much for the privilege of this interview, Mistress Inanna. With your permission, may I please ask one final question of you before crawling away and getting to work on your feature?
MIJ: Of course ?
sbs: Thank you Mistress Inanna Justice. If we were conducting this interview in person, me kneeling before you, spellbound by your beauty and intoxicated by your power as I asked my questions, how might such an interview conclude?
MIJ: Well, darling, with you kissing my feet as a thank you, of course! And then me giving you a big hug and inviting you to join me for a glass of wine or Perrier at my table to discuss, "off the record", our thoughts on sexuality, specifically within the framework of FemDom. I always have things to learn, regardless of how many parties I have attended, how many people I have met, how many books I have read. Each day brings the opportunity to learn something new, and after those sweet kisses of adoration on my feet, I would love to hear what wisdom you can afford me. Oh, and I might also stick my dick in your butt if things go well ?
Send Tribute to Mistress Inanna Justice