Dungeon Rental in France (and some tips)
People often inquire if I rent out my beautiful Justice Room, but at this point, that's not something I offer. I do, however, want to provide some solutions, so created a little map and list of dungeons around France that are available if you want to spend some time with your kinky friend(s). 
I haven't yet had the opportunity to visit most of these dungeons, and know most of the dungeon Masters/Mistresses only through social media. Likewise, I cannot speak to the quality of the establishment and equipment, cleanliness/hygiene, rental rates, or the rules for each dungeon. I invite you to contact the hosts directly using the links provided. You can, however, mention that you found this list on my website. I don't make any money from referrals, but I know that I always appreciate where my clients come from. 
For discretion, the exact location of these dungeons is kept private until booking. I have given nearby towns to protect the privacy of hosts and guests. 
Be sure to do your research, just as when you're booking an Airbnb. What equipment is a must and what is less important to you? How far are you willing to travel to find a dungeon that suits your needs? Is a shower available? Are overnight stays possible? Is penetrative sex allowed (this includes pegging)? How many people are joining you and does the dungeon accommodate groups? Does the host allow photos/videos? There are lots of things to consider, so take your time! 
Be respectful of the space and the equipment. Be discreet when arriving and leaving. Don't scream and shout (well, a little screaming is ok…). Leave the place in good condition. Treat it with all the respect that it deserves!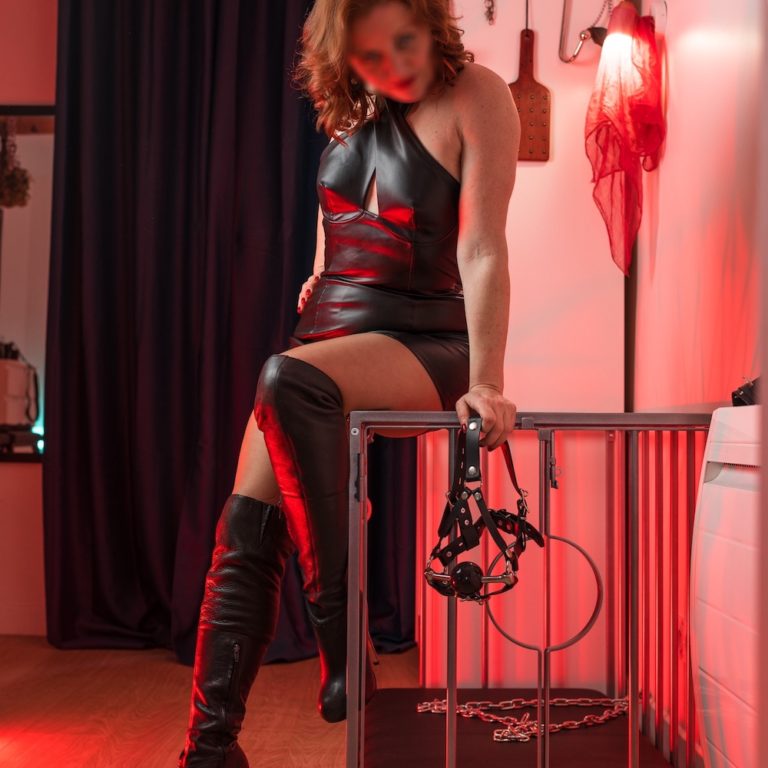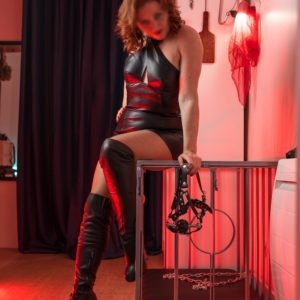 Here are a few things that you should expect when booking: 
Deposits
Be prepared to pay a deposit, which is usually non-refundable. Your host will block off time on the schedule, which means that they can't use it for themselves. They will also likely plan on doing a deep clean before and after. You should also be prepared to pay a refundable security deposit. 
You may think that the hourly rates are high, but take into consideration the time, effort and energy that goes into building a dungeon. Much like the cost of seeing a professional Dominatrix, there are many things that you may not consider when booking.  
Toys 
Generally speaking, all the large equipment is available for use: St. Andrew's cross, spanking bench, bondage tables, etc. Most of the time, you need to bring your own impact and insertable toys. 
Cleaning 
Most dungeons will do a majority of the cleaning before and after your stay, but because these are spaces used by multiple people, I recommend giving everything a quick wipe down before and after each use. Then again, I'm a total clean freak.
Basic cleaning supplies are generally provided for guests (antibacterial spray and wipes, toy cleaner, paper towels, hand sanitizer…). It's never a bad idea to travel with some high-quality wipes. I like this brand.
Bring your own gloves and condoms (internal and external) so that you're sure to have the size and type you like. Most places do provide these things, but if you have latex allergies, large insertable toys, very small/very large hands, they may not be adapted to your needs. 
Leave the place as clean as possible! I can't say this enough. Be respectful of these dungeons and the hosts. They are letting you into their private space and you should treat it as a temple.  
First Aid
I should start by saying that I believe EVERYBODY that participates in BDSM activities should be First Aid certified, both tops and bottoms. It is a short course and can help prepare you for emergencies, both in and out of the dungeon. 
Bring any necessary medications: asthma inhaler, insulin, and so on. 
I always travel with a small first aid kit. Most dungeons have a good one on hand, but again, it never hurts to have your own supplies. 
Other
Bring a snack or some fruit juice. Hypoglycemia is no fun and can make us grumpy. Having something available in case you start feeling down is always a good idea. Good snacks include dried fruit, nuts, and power bars. They travel and don't take up much space. Most dungeons have water available, but bring a couple of bottles if you're not sure. 
Don't forget to bring some lubrication for toys and sex. There are individual packets available that are good for travel, or just buy a bottle to keep in your travel bag. You can never use too much lube! 
Bring your own fetish clothing. As far as I know, no dungeon provides fetish wear for guests. Can you imagine the wardrobe and cost of managing that?! There are usually separate changing rooms so that you can make your submissive wait patiently while you get dressed in your finest fetish wear. 
Final note 
Just as when you're booking a vacation, there are many things to take into consideration. Take your time, visit the various websites/profiles, and make an informed decision. 
Have fun, be respectful, and keep it kinky! 
Checklist
Condoms (internal and external)

 

Disposable gloves

 

Lubrification

 

Impact toys (whips, floggers, crops, paddles…)

 

Insertable toys (dildos, sounds, plugs…)
Spiky toys (Wartenberg wheel, needles, knives…)
Snacks/fruit juice

 

Water bottle

 

First Aid kit

 

Medication

 
And now, here is the list of dungeons available in France. I will add to it as I hear of more. Want your space listed? Just send me a message via my website and I'd be happy to include it.
Again, the location that I give is not the town where the dungeon located, but it gives you a good idea. Please be aware that some of the hosts may not speak great English. Be prepared to use your translation tools 😉
Dungeons in France
Le Donjon de Lisarchie Thionville
La Maison de Soupirs Montpon-Ménestérol
L'antre des supplices Pont-du-Cheruy
L'antre des Vices Valence
L'ombre d'Horion Metz
Domaine Eros Le Faou
La demeure de Pandore Macon
Le Privé 34 (swingers club with BDSM gear available for private rental) Frontignan
https://fetlife.com/users/9239987 Wisches-Hersbach  vosgien67130@gmail.com
https://fetlife.com/users/7691319  Aix-en-Provence
L'atelier des deux L Coulommiers
Belgium
La Porte d'O Jodoigne
Did you appreciate this article? Send me a Ko-Fi !
Follow me on OnlyFans, LoyalFans, Instagram and Twitter.