Chastity basics
This article is focused on male chastity as I have no personal experience with keeping a cis-female submissive in chastity. I will use he/him pronouns for simplicity, although some of my subs  identify otherwise during play. 
As with all of my articles, this just scratches the surface of the subject. Like all sexual practices and relationships, there are many nuances. I hope this encourages you to try chastity if you haven't already, or remind you of why you decided to get caged in the first place. Enjoy!
What is chastity?
Chastity is when a willing male deliberately gives up his right to sexual pleasure with his penis. He may or may not abstain from anal pleasure, as well.
Most men that are chaste use a chastity cage: a metal, plastic, or silicone device that is held in place with a ring around the scrotum and secured with a lock or a numbered tag. This helps reduce temptation to masturbate or have sexual intercourse. Chastity cages make it nearly impossible to get an erection, and some cages have spikes to make it painful when they do get one. Other cages have a urethral plug (my favorites) and others are equipped to wear with a Prince Albert piercing. Some have an integrated anal plug.
There are also chastity belts, but it seems they are becoming less and less common as chastity cages gain in popularity.
While some men lock themselves, it is very common that they give their key to a Domme (or key holder) for safekeeping. I provide key holding services for both beginners as well as those of you that are more experienced with long-term chastity. You can send me an email to learn more about this service.
Why would someone want to have their penis locked away?
There are many reasons that a man would want to be chaste. Some do it for religious or moral reasons, some do it to strengthen the bond with their Domme, some do it to stay more focused, to show their partner that they are willing to sacrifice, as a symbol of the relationship (much like a collar, which I'll write about another time), to improve communication, to increase frustration, to improve orgasms when they are finally allowed, or simply for control. Each person is different and the reasons to be caged are as varied as they are.
What benefits for the key holder?
It's well known that many men are only capable of thinking with one head at a time, so why not encourage them to do so with the one between their ears and not the one between their legs? Men in chastity, particularly long-term chastity, tend to be much more focused on the woman's pleasure than uncaged men.
When a submissive tells me that he wants to be caged long-term, that shows an incredible amount of trust in me.
Communication improves in the relationship when the man is in chastity. It generally makes it easier for the woman to express her needs, sexual and otherwise, and the man generally is more open to suggestions both in and out of the bedroom. Because his pleasure is dependant on her decision to free him, he becomes more loyal and devoted to her pleasure.
But for how long?
Chastity can last a few hours or for a lifetime depending on the needs and wants of the people in question. I have some submissive that will lock themselves a few days before our session and I will then decide if they have the right to orgasm during our time together. Others arrive without a cage and we use it only during play time. Some have been locked for decades, long before we met!
Like all aspects of a D/s relationship, the involved parties need to discuss their expectations. Perhaps he only wants to be locked for a few days and she wants to lock him permanently, or the other way around. Expressing your wants and limits clearly is imperative if you are both going to enjoy the process.
Is chastity considered BDSM?
While there is an element of control when someone gives their key to a key holder, chastity isn't just for D/s relationships. There are a lot of vanilla couples that practice chastity. Again, it can strengthen the bond between partners, keep the man more focused on the woman's pleasure, help him to stay concentrated during the day, and as a permanent reminder of the relationship. You see? It can be beneficial for even the most traditional relationships!
That said, chastity is very common in the world of BDSM. Many mistresses demand their submissive be caged permanently or at least for several days before a session. Personally, I love when my subs have been chaste for a week or so before coming to see me! I know that they've been thinking of me constantly leading up to our session and that's exciting in itself.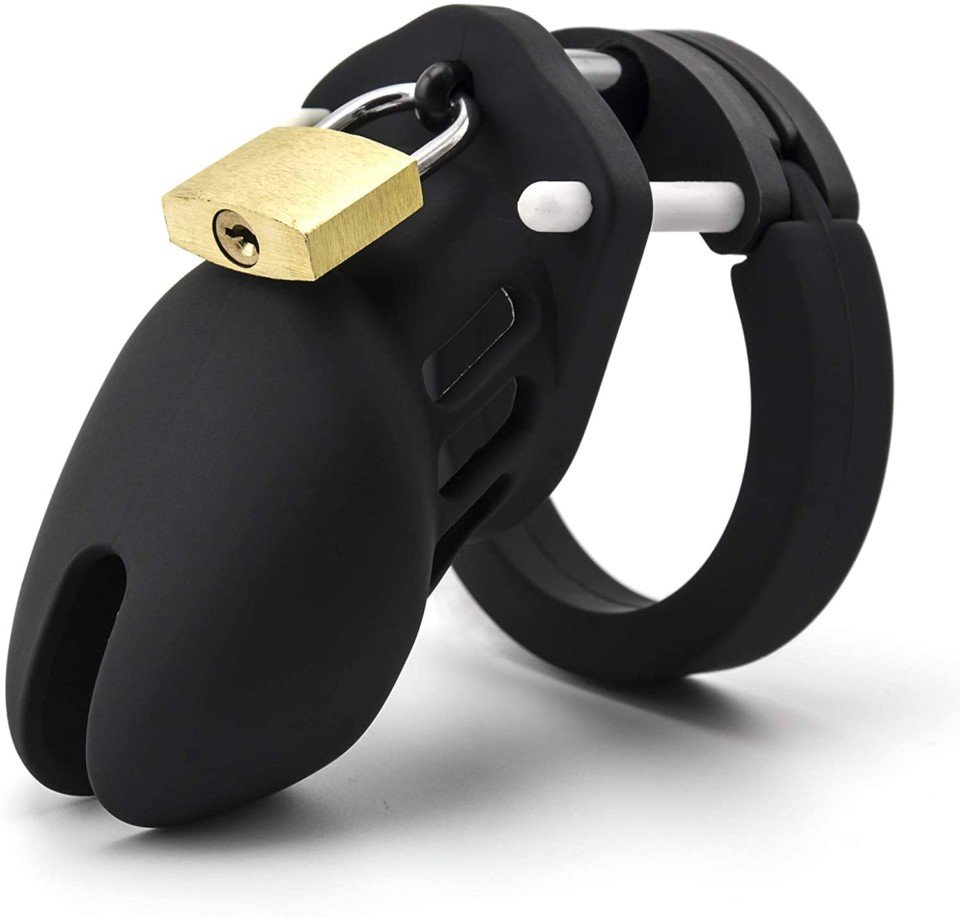 Other benefits and some recommendations
Chastity is a great option in a D/s relationship if you can't see your Domme often. There are timed devices that she can set to open on a certain day of the week or month to give you a taste of freedom before locking you away again.
Keeping a partner in chastity can provide a way to play games that are otherwise not possible using rewards and punishments for good or bad behaviour.
Going into chastity is no small feat. If you're curious to explore this practice, either alone or with a partner, I recommend trying to abstain from sexual pleasure for a few days without using a cage. How difficult was it for you? Be honest with yourself and your partner so that you don't get turned off by the practice and decide that you never want to do it again (this is true for ALL BDSM practices and relationships in general: communication is key!).
If you're a total beginner to chastity cages, start by wearing it for a few hours around the house with the key in a safe place. You don't want to have to go to the emergency room to have it taken off! Slowly increase your time in the cage over a period of a few weeks until you're ready to try sleeping in it the first time.
The first time you decide to sleep with the cage, be prepared for a rough night. This isn't something you want to do the night before a big meeting with the boss. Don't worry, it gets easier with time.
There are a lot of cages on the market and choosing the right one is imperative if you want to be locked for long periods of time. Ensure that it is made of body-safe material (stainless/surgical steel, medical grade plastic or silicone). Even if you're just planning on wearing a cage for a few hours a month, please don't buy it from a website like Amazon or Wish. Invest in your health and comfort and purchase one that has good reviews from a trusted website. I am happy to make recommendations if you choose to give me your key for safekeeping.
If you don't choose me as your key holder, please be very selective when you decide who you're going to give it to. There are a lot of scams on the internet. If it sounds too good to be true, it probably is. Just like when you're choosing a Dominatrix for real-time play, do your research. Does she have a website and active social media presence? Do her kinks (not just chastity) align with yours? How much interaction with her is included in the key holding fee? Do you appreciate her style of domination (distant and cold, warm and nurturing, strict and discerning)? These are all things to take into consideration when choosing the right person.
Above all, have fun with chastity! It can lead to wonderful things, whether you do it with yourself or with a partner.
Follow me on OnlyFans, LoyalFans and Twitter to keep up with my marvelous, kinky life.
Share my articles on social media!