My Cancellation Policy
I often joke that seeing a professional Domme is hazardous: it leads to Grandma going to the hospital, an uncle dying, transportation issues, or any other number of things. Of course, most of the time this is an excuse because someone gets cold feet before a session. I completely understand! Seeing a Dominatrix for the first time is intimidating, but I can quickly tell if someone is making an excuse or if it is a valid reason. 
That said, I wanted to make my cancellation policy crystal clear so that there is no confusion if you do need to reschedule. I expect that you honor our rendez-vous, but am aware that life can sometimes be challenging and unexpected events can prevent you from coming to the session. 
Letting me know sooner than later is the best thing that you can do to prevent ending up on my "no-see list" (black list). 
On my end, I do everything within my power to avoid rescheduling our session. I have only had to do so once in over three years as a professional Dominatrix. I take my business very seriously and respect your time, and do everything to avoid rescheduling an appointment. If I do have to modify our session, please understand that it is as a last resort. 
Most of you know that I don't do back-to-back sessions. When we schedule a date, I've cleared up a large part of my day or evening, even if its just for a one hour session. I want to be fully present with you during our time together, and have the option to invite you to stay for a coffee or Perrier afterwards. That means that if you don't show up, I have a half day with nothing on my schedule. I would much rather plan a lunch with a friend, go to a museum, or any number of other things. 
Below is my detailed policy on cancellations.
Cancellations more than 72 hours before our session: 
Deposit can be used towards a session within 30 days of original booking date. For example, our original appointment was on April 18. You sent me an email on April 10 letting me know. I will apply your deposit to a session until May 18. If you cannot find a date before May 18 that corresponds to my availability (I always provide at the very least three options), you lose your deposit.
Cancellations 48 to 72 hours before our session:
You lose your deposit and will have to pay the deposit again before setting another appointment.
Cancellations 24 to 48 hours before our session:
I expect 50% of the session to be paid or you will be added to my "no see" list (blacklist).
Less than 24 hours:
I expect that the session is paid in full.
If you cancel a second time, I require the full amount of the session to be paid in advance before setting another date.
Arriving late for a session
While I have likely cleared enough time in my schedule to accommodate if you are 10 or 15 minutes behind schedule, please note that this is up to my discretion. I always recommend arriving early and having a coffee in a lovely neighbourhood restaurant rather than being pressed for time. Not only will you be ready when I let you in, you'll be much less stressed and able to fully enjoy our time together. Showing up sweaty and anxious because you ran to get here doesn't make a good impression. 
Again, I am quite compassionate and understand that things can happen, but if I feel that you are taking advantage of my kindness and generosity, I will not tolerate it. Be respectful of my time, just as you would with any other professional, and I will treat you very, very well during our time together.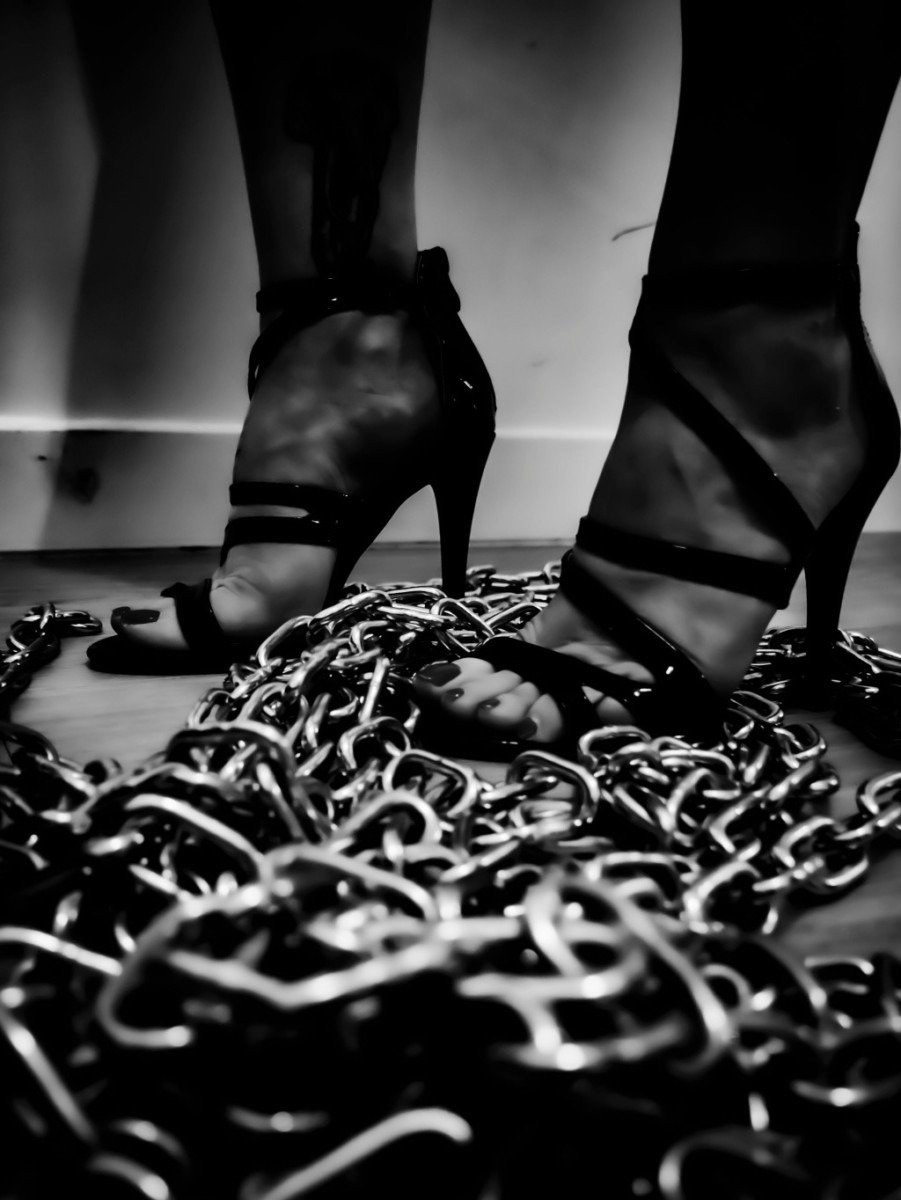 Follow me on OnlyFans, LoyalFans and Twitter to keep up with my marvelous, kinky life.
Share my articles on social media!
Inanna Justice, Dominatrix in Paris