Why Seeing a Dominatrix is So Costly
If you're interested in seeing a professional Dominatrix, you may ask yourself why we charge such high hourly rates. Is it only about money for us? The short answer is no, not at all. The long answer is also no, but requires some explanation. Here are a few reasons why our hourly rates are so high.
Financial Costs

Equipment
Dungeon equipment is extremely expensive. A single piece of furniture can cost thousands of dollars. A good quality handmade flogger costs around 100€. A hand-tressed single tail whip starts at around 200€. A high quality, body-safe dildo starts at about 50€. Most well-reputed professional Dommes have large collections of these items and much more. Leather restraints, hoods, nipple clamps, chains, paddles… the list goes on and on. 
Clothing
You love to see us wearing fabulous body suits, well-tailored dresses, latex, leather and lace.
Silk stockings and quality lingerie are costly and need to be replaced regularly. I have a large wardrobe dedicated to my fetish wear so that each time we see each other, I can wear a gorgeous new outfit for you to admire, and am constantly adding pieces to my collection.
And then there's our shoes…
Hygiene products

Condoms, lube, disposable gloves, and cleaning products are a monthly cost that most people don't think about. I would estimate that during an average session, I use a minimum of 10-20 gloves, more if there's a lot of anal play or MedFet involved.
All of my toys are soaked in a solution to sterilise them before and after each use. All dildos, even if they're sterile, get a condom.
When arriving in the bathroom, you'll find a small toiletry kit that includes a disposable enema, a razor, a toothbrush, and of course a fresh towel. Small costs that add up.
Speaking of towels, you don't want to know how much laundry we do! Towels, sheets, and cleaning rags aplenty. One session=one load of laundry. And no, I don't have a house slave do it for me. My standards are much too high to entrust anyone else to do my cleaning.
The space
Having a dedicated play space is very expensive, especially in major cities. Unfortunately in France, dungeon rental is not possible, but if it were, it would be at least 50€ per hour (and I think I'm being conservative with that number). I am fortunate to have my own personal dungeon,
The Justice Room
, but as you know, paying for an apartment in beautiful Paris is EXPENSIVE.
I'll let you do the math, also taking into consideration one of our other biggest expenses, taxes.
Taxes
Most reputable professional Dommes pay their taxes. That means a huge percentage of our earnings go to the government. I'm not complaining. I appreciate all the wonderful social protection that I have in France, but 24% of my revenues go directly to the state.
While we pay taxes, we are unable to deduct our many expenses like other businesses. So all that money that we spend on the above mentioned materiel is not considered a working expense.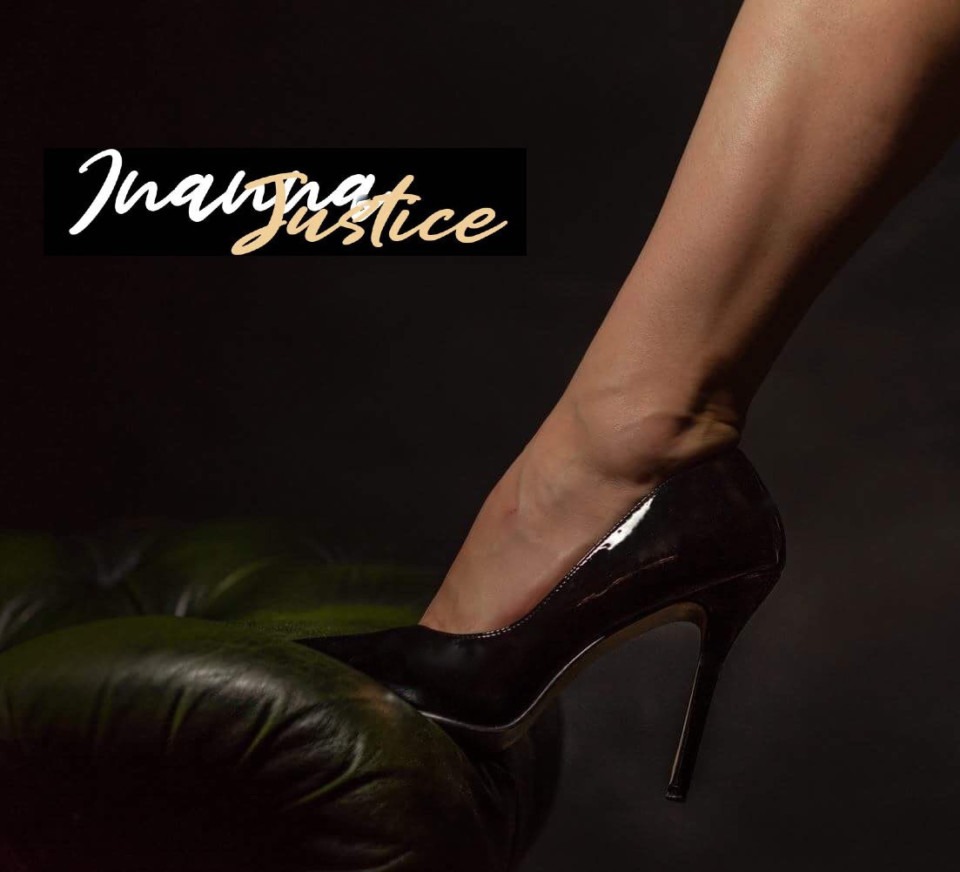 Hidden costs

You enjoy our lovely photos ? A photo shoot costs between 100€ and 300€ (or more) for 10-15 images. Website hosting, advertising, webmaster services, fees to fan sites such as
OnlyFans
or
LoyalFans
… they are not necessarily huge expenditures, but at the end of the month, it adds up. Don't forget that I am a business and have the similar costs as other small businesses.
Time outside of session
Emails and admin

For every candidature that I accept, I refuse two (quality not quantity chez moi). I always take the time to respond to emails, even if it's to reject a session with someone. It may not seem like much, but it certainly adds up quickly. Regular communication with my clients takes time, be that through my newsletter, text messages, or emails. Again, this is a business and like other businesses, I strive to build relationships with my clients.
In addition, there are a lot of wankers out there that contact us. Fantasists that just want to send a couple of emails back and forth but never intend on booking a session. Others that deliberately want to waste our time (who knows why?!). Back when I still accepted phone calls and text messages, I was flooded with these guys. Because I've streamlined by booking procedure (and learned to smell them from a mile away), this is much less problematic for me, but it still happens and eats my valuable time.
Posting on social media takes A TON of time. Think about how you found my website. Likely
Twitter
or Google, right? If I didn't spend hours per week posting and creating content, you never would have found me.
Writing all the articles on my website takes time. Doing my accounting takes time. Writing my newsletter takes time. Editing photos and videos takes time. On average, for every hour I spend in session, I spend at least three hours doing administrative work, and that doesn't count the time I spend uploading pictures on my fan sites like
 LoyalFans or OnlyFans
.
Session preparation and breakdown

For those of you that have sessioned with me, you know that my play space is impeccably clean. The floors don't mop themselves, and since you might be literally kissing the ground I walk on, I want to make sure that there's no unwanted gunk on them.
Before a session, I re-clean the toys that I'm planning on using. For those that've already done sessions with me, did you notice that I generally have everything sitting out and I'm not rummaging around in drawers looking for things? There's a reason for that! Everything that touches your body has been thoroughly cleaned beforehand.
And then my hair, makeup, and outfit because I want to look as gorgeous when you show up as I do in my photos and videos.
Cleaning up after the session also takes considerable time. My playroom often looks like a tornado came through at the end of a good session. Everything that I've used in the session needs to be cleaned before I put it away, then again the floors, the door handles, and the equipment need to be cleaned (yes, both before AND after a session).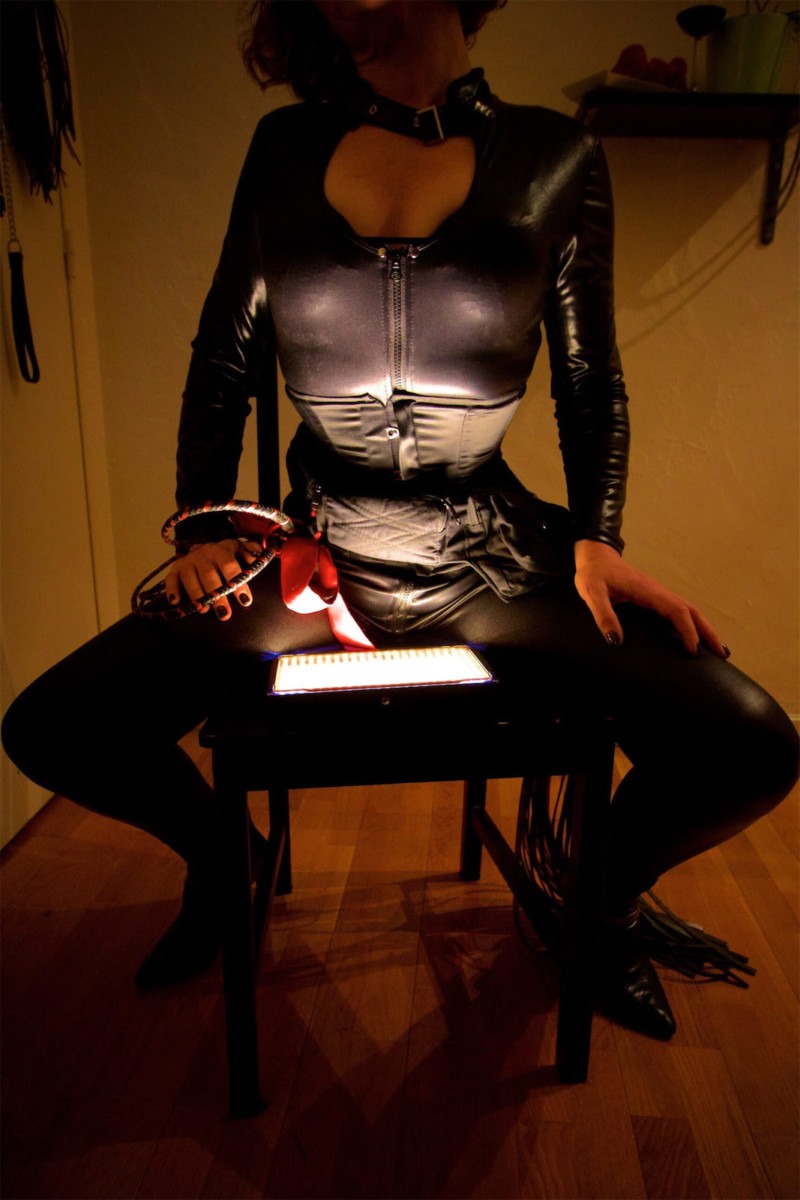 Our training
We aren't born knowing how to manipulate a single tail whip safely. Being able to understand how to lead a submissive into subspace using only a look or a few words takes years to learn. Knowing how to care for someone who is living an incredibly intense moment takes emotional stability and knowledge.
Most of us had extensive training prior to starting in the business of professional Domination, either as a lifestyle and/or training with other pros. Personally, I had nearly a decade of experience of BDSM before going pro. I attended events (and still do), I watched other people play, I read endless books and articles not only on how to safely practice, but also the psychology behind what we do. I invested in online and in-person workshops, attended festivals, and asked questions. I still do, and continue to perfect my knowledge through various means.
The value of my time
Highly skilled work is expensive, regardless of what field we're talking about. If you need the roof replaced on your house, you can get it done cheaply, but is it going to have problems in the future? You can get a cheap haircut, but are you going to cringe each time you look in the mirror?
Many people tell me that if I lowered my rate, I would get more bookings. This may be true, but I want quality and not quantity, and I think that the clients that come to see me feel the same way. What I provide is a luxury service, and I charge what I feel I am worth. I am offering my intimate energy (along with all the things I listed previously) and if you want access to that, you need to adapt to my requests.
Is visiting a pro Domme only for the rich? Absolutely not, but it is for the highly motivated and dedicated. Some of my clients save up for months to come spend a few hours with me, and I love that. It shows that they are willing to make sacrifices to have an experience that will stay with them for a long time. 
Final note
I didn't write this article to justify my prices. I wrote it for those of you who take for granted the work that we do. What I hope is that maybe a few of you out there will quit thinking that sex work is easy money. I think that most of my clients already understand the pride I take in my work and understand that it is just that: work. It's a job that I love, even the parts that are less fun and glamorous. I'm fortunate to be able to make a living doing something I'm passionate about. Not everyone can say that, regardless of the sector that they work in.
For those of you that appreciate all that we do both in and out of session, you are precious and we adore you.