Why Do I Need to Pay a Deposit?
It's becoming more and more common for Dominatrices to ask for deposits. I often get asked why I require them and what it means for you. 
Paying a deposit shows that you are committed to the appointment and that you understand the value of my time. I often joke that I'm doing a public service by taking deposits: your grandmother won't die, you won't get sick, and your boss won't call you into the office for an unexpected meeting.
If you've done research on the pro-Domme that you'd like to see, you'll know that we are reliable. This is our job and we take it seriously. In my five years as a professional Dominatrix, I've only canceled/rescheduled a small handful of appointments. Each time, I offered to either apply the deposit to a later date or to refund it. If you want my tips on how to verify that the person you want to see is legitimate, read this article. 
Deposits are not an "easy way to get money" before the session. Truth be told, for accounting purposes, it would be easier for me to be paid on the day that we session, but due to time wasters and no-call no-shows from too many people when I started doing professional Domination sessions, I have now made it a strict rule. And you know what? I have very, very few cancellations nowadays. 
When someone does have to cancel or postpone, I'm confident that it's for a reason outside their control. That fosters trust in our relationship from the get-go. I know that you're not going to stand me up unless there's something serious… or you just like throwing money down the drain. 
As you probably know, I spend a lot of time writing emails before our sessions. A deposit helps pay for that time that I spend thinking about our next meeting. Yes, that's work for me! Just as when you're working on a big project at work, there is a lot of behind-the-scenes work that goes into my sessions. Not just emails, of course, but huge amounts of creative energy! I want our time together to be magical, and that doesn't happen without extensive planning and research on my end.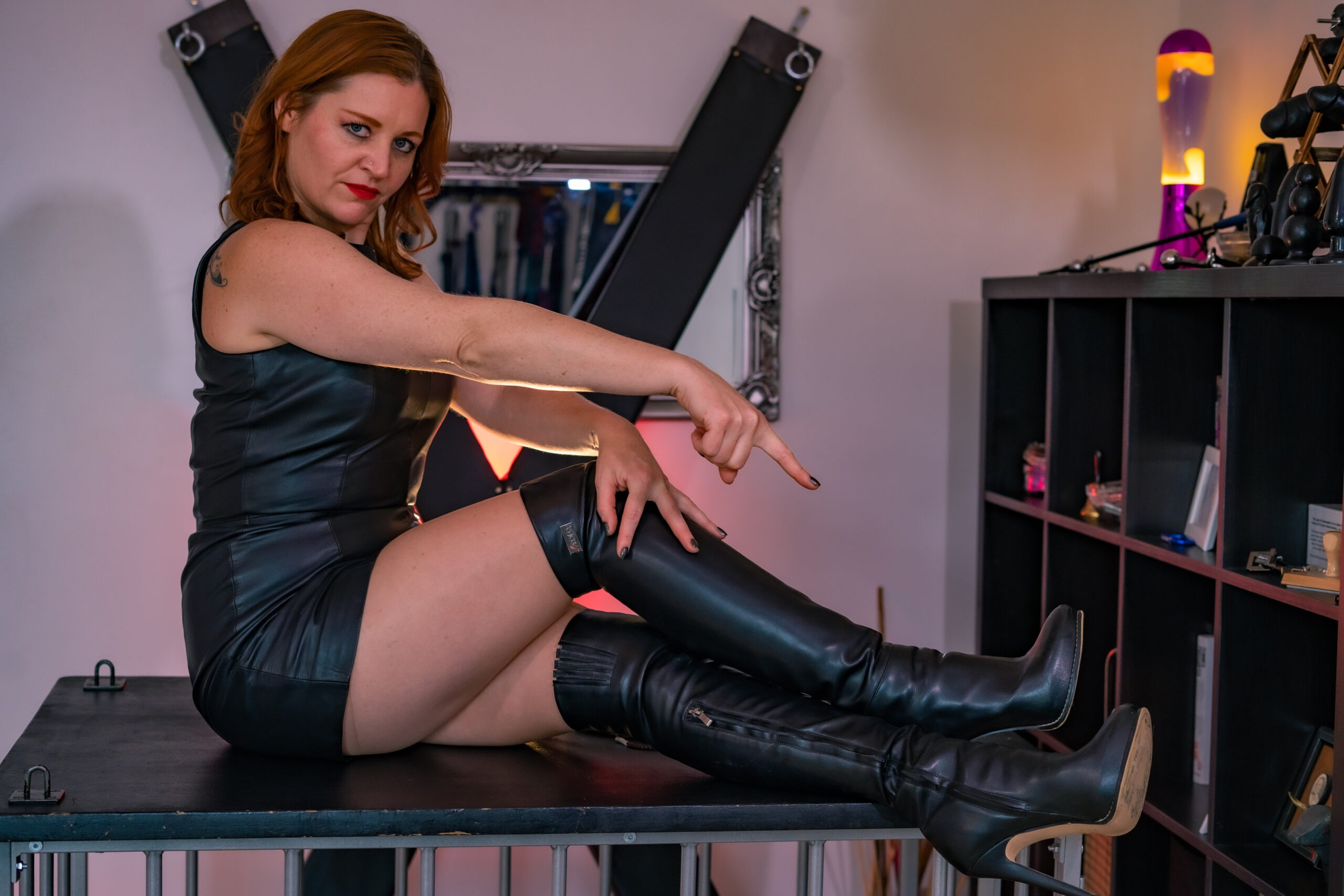 It Shows You Respect My Rules
Paying a deposit shows that you have read and understood my requirements for setting an appointment. If you're not able to follow one of my basic rules, it's not going to be a good fit in the dungeon. Respecting my protocol is mandatory, whether you are a submissive, a fetishist, or someone that's just curious about BDSM.
Most high-end restaurants require deposits nowadays, and a session with me is the equivalent of dining in a Michelin-starred establishment. Why do they do this? Because they prepare for your arrival, just as I do. Travel time to get to The Justice Room, cleaning, hair, makeup, and mental preparation all take time and energy.
I Have a Full Schedule
I am a VERY busy woman. I host multiple events each month, I travel for FemDom events, I attend workshops and festivals, and my personal calendar is just as full. I do not do last minute sessions, and need to plan well in advance.
When you pay a deposit, I block off a large part of my day to prepare for our time together. I want to be mentally and physically at the top of my game when you arrive. Without a deposit, I'm going to go about living my fabulous life and organizing other things.
There is a huge mental charge in not knowing if someone is going to arrive for their scheduled appointment or not. When I receive a deposit, that burden is lifted. You want my life to be as worry-free as possible, right? Paying your deposit promptly helps ensure my peace of mind.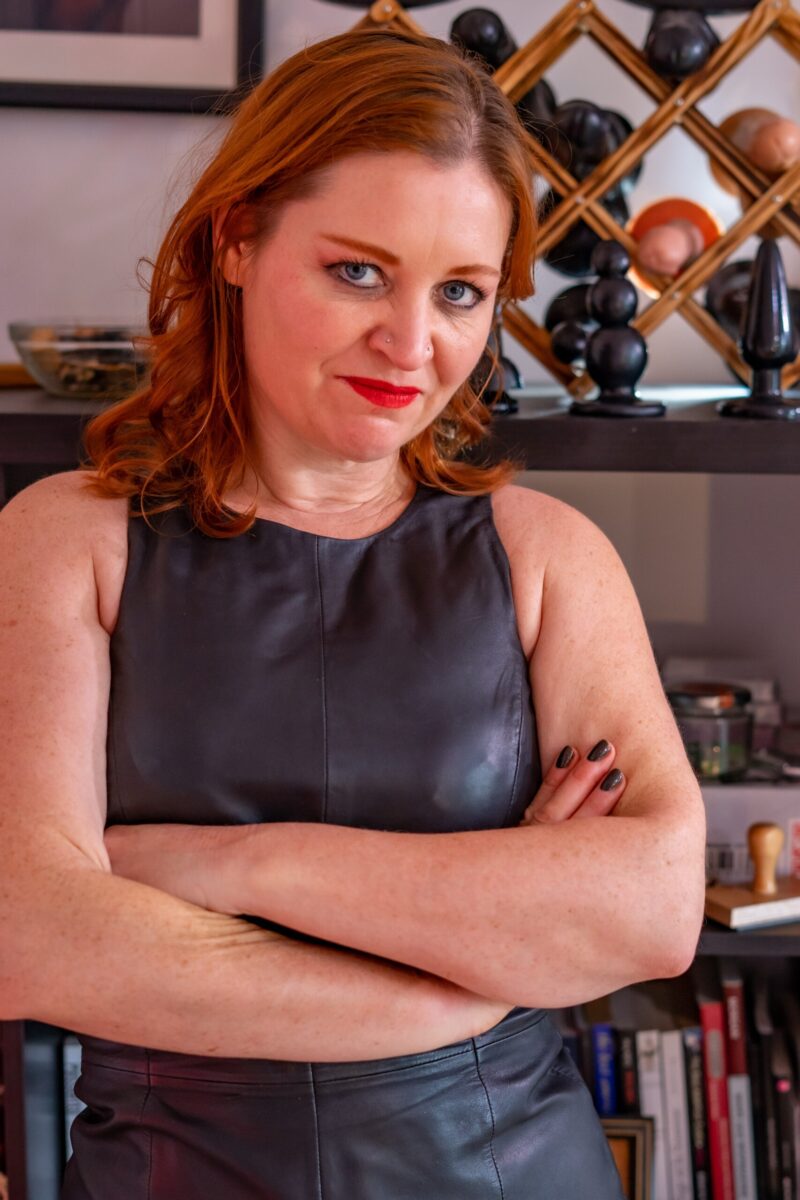 Reasons vs. excuses
I've heard so many different things regarding why someone doesn't want to pay a deposit, most of them come down to two categories: reasons and excuses.
Legitimate reasons:
"I've been burned before"
Have you read my article on how to avoid scams? Did you follow all of those steps before sending a deposit? I'm going to say something that is very important to understand: it's not pro Dommes that are out there scamming people. People who are running scams to steal deposits are just as horrible for us as for you, as it makes legitimate sex workers look bad. They steal our photos and copy information from our websites. Unfortunately, the world is filled with unsavory people that want to scam you, but I repeat, IT IS NOT PRO DOMMES that are behind these accounts.
If you've done your research and contacted a well-reputed professional, she is not going to rip you off for 50€ and risk her reputation. It's just not worth it for us. That said, it is your responsibility to do research before applying to serve.
"I'm afraid of digital fingerprints"
This is a legitimate reason, but there are ways to work around leaving traces on your end. My goal is to keep both my clients and myself as safe as possible! I use a VPN, a data-encrypted email service, and professional payment systems to take deposits, just like many other businesses. With these payment systems, your personal data is concealed, as is mine. The charges on your bank statement are discreet, so if you worry about your significant other or your accountant looking over them, there's no potentially compromising information.
Even if, like me, you're very careful with your online activities, potential data leaks are a reality, but they don't come from my end. They are much more likely to come from much higher up on the chain. Trust me, I don't have the time to spend trying to steal your identity. I would much rather torture you in other (consensual) ways in the dungeon!
Still not convinced? There are other means to pay deposits that leave absolutely no trace. While I steer away from alternatives such as gift cards, that is an option. Why don't I like gift cards for deposits? I pay taxes on my income and it's very messy for my bookkeeping. Plus, I avoid doing too much shopping on Amazon as I prefer to support local businesses when possible. In France, we also have a few alternatives that are available in "tabac" shops, where you can pay cash and send me a code via email. Again, this is not my preference, but can be arranged in rare cases.
"I'm not sure I'm ready"
If you're not ready to book a session, you shouldn't be contacting me for one. I offer paid social time, where we can discuss your apprehensions and whether a session with me (or another Dominatrix) is right for you. Are you on the fence about it? I'm happy to answer questions and give you guidance, which may or may not end up with you booking a session later.
Social time isn't to "talk you into" booking. Quite the contrary. I give you the benefits and the drawbacks of sessioning with me so that you can make an informed decision. Trust me, I don't want to play with someone that isn't 100% sure that they want to be there! Where's the fun in that?
Did you write to me when you were horny and now that it's business time, you're not sure? Tell me! I understand that it's a big step, but again, I'm not going to persuade you to session if you're not completely ready to do so. Take your time before contacting pro-Dommes. You don't want to end up on our blacklists as a fantasist or no-show. If you communicate that you're now feeling nervous, I will file away your email until you reach out saying otherwise, and gladly accept to see you. As always, communication is key.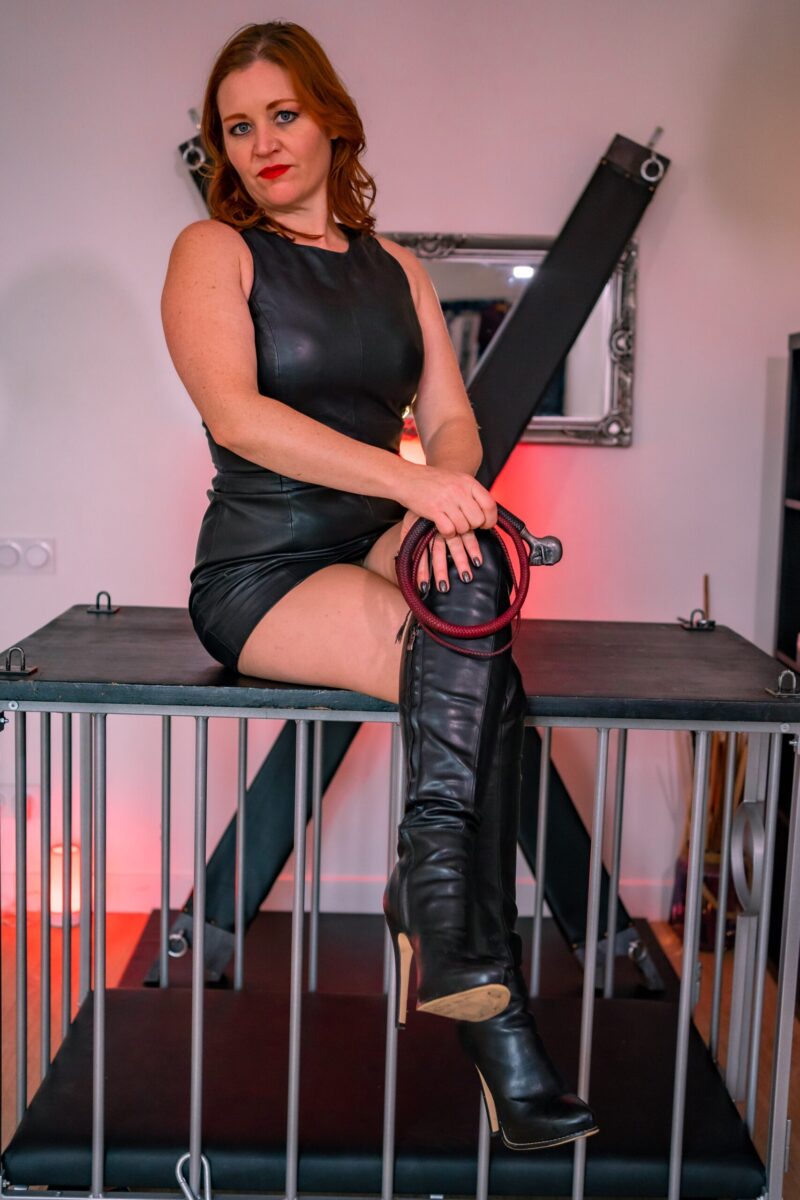 Excuses
Oh, how many excuses have I heard about not paying a deposit??!! Unlike the previously mentioned reasons, excuses are completely unacceptable and generally result in you landing on my no-see list (blacklist).
I'm getting paid next week. Then contact me next week.
Trust goes both ways. Yeah, submissivedude103754@gmail.com, you don't have an established reputation with multiple social media profiles, a thorough website, and an in-person presence in the BDSM community. You're just a stranger online. I'll trust you more once you start following my rules and quit negotiating my conditions.
I don't know if you're real, prove it. Look at my photos, my videos, the many, many interviews that I've done, the books I've written… Still don't think I'm real? Do you seriously think that I would go through the trouble of creating such an elaborate website and social media presence to steal a deposit now and then? In that case, it's you that's living in a fantasy world, not me.
I'm having problems with my credit card/bank account. Fix it and get back in touch when the issue is resolved.
I need more information/details of the session before paying. Read my website, notably articles and testimonials from other clients. Follow me on social media. I do not discuss what will happen in our session until you have shown that you're serious.
The list of excuses goes on and on, but I think you probably get the idea: they are not valid reasons, and often just a way for horny guys (yes, in my experience, it's ALWAYS men) to waste a few hours of my precious time.
Final note
I understand that some of you have legitimate reasons for being wary of deposits, and am happy to address those on a case-by-case basis, assuming that your application was accepted and that you follow all of my other rules to the letter. Excuses, on the other hand, are a huge waste of my time and energy and I will not entertain them.
I truly want you to have marvelous BDSM experiences, from the moment you contact me to long after our session, but you have certain responsibilities, as well. Trying to get around my rules will only end poorly for you.
Did you appreciate this article? Send me a Ko-Fi !
Follow me on OnlyFans, LoyalFans, Instagram and Twitter.